Last Sunday we took Melissa out to Lancaster, a city of 150,000 on the edge of the Mojave desert.  Actually it wasn't really Lancaster that we were interested it, but some of the attractions nearby, the Antelope Valley California Poppy Preserve in particular.   Even though the website said the poppies weren't blooming until mid-March, we needed something to do and heard it was a nice place with or without flowers.
Whenever we travel we keep an eye out for those brown park signs, as California is full of county, state, and national parks, many of them not heavily publicized.  One such place was Placerita Canyon Park, which I believe was in Santa Clarita, and we just kind of stumbled across it and decided to take a walk.
We wandered up a steep, somewhat underused trail on a large hill and got a view of the area.   Later we realized that we had somehow missed the better paths in the park; it helps sometimes to look at a map!   The trail we climbed was nice, but compared to other things we've seen lately here,  nothing too spectacular.   A mountain lion had allegedly been seen in the park in January, but all we saw was some birds.
What we liked best was their little museum/zoo at the entrance.  Aside from stuffed local animals such as bobcats, skunks, kangaroo rats, coyotes, and even a mountain lion, there was a tank with five large western rattlesnakes, one of them slithering around menacingly.   In another tank were several large fence lizards.
Outside the museum was a cage with a live red-tailed hawk in it.  We asked one of the attendants and they said the bird had an injured wing and couldn't properly fly.  It was, however, stately, alert, and well-fed.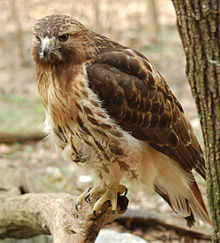 It was time to move on though, so we continued on to Lancaster.   It was a bit of a struggle to find the poppy place, but we eventually got there.
 Indeed, there were only a few poppies blooming -very bright orange- but the preserve was starkly beautiful nonetheless.   We were the only ones there and the silence was thick and lush.
The three of us climbed a beige, sunny hill and admired the view in all directions.   Lancaster was over our right shoulders, the Tehachapi mountains to the left and in front of us.  The wind was blowing yet it remained warm.
Melissa opted to rest on a bench for awhile, and Jonathan and I continued down an undulating path through the downs.   Soon our friend was a black spot on the hill behind us.    The view ahead was pristinely barren, the hills void of much vegetation except the grass and a few tiny bushes.
Jonathan climbed to the furthest peak and was able to look down at our old crossroads, the town of Mojave, miles to the north.
Not wanting to keep Melissa waiting, we hurried back over the slopes to find her laying on her back upon a bench.  Worried that we'd been negligent, she assured us that she'd been enjoying the peace.   Indeed, she looked radiantly beautiful in the waning sun of late afternoon.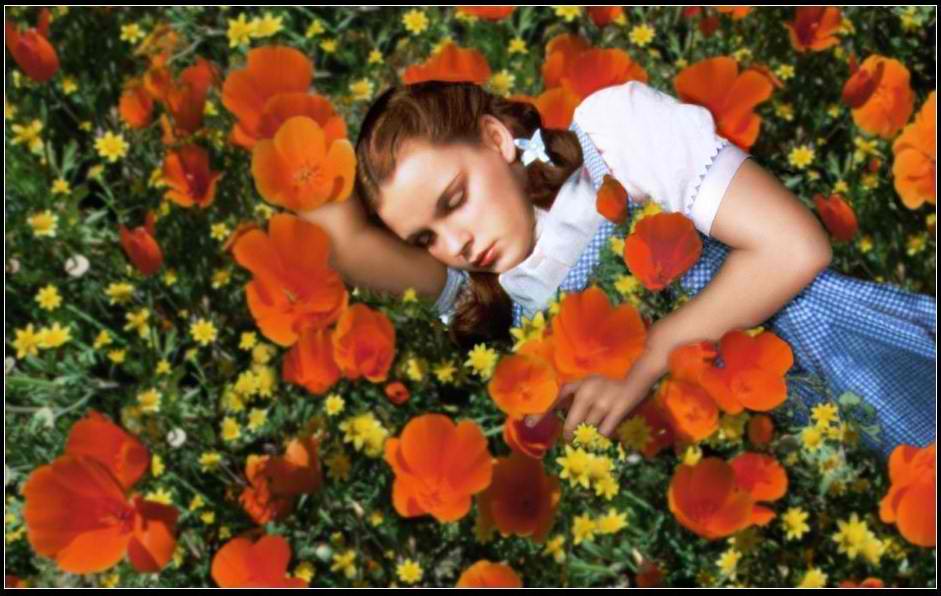 It was hard to leave, but a two-hour drive home was necessary.   We did have time to explore a couple of roads nearby, passing the Albert Ripley Desert Woodland Park, (or something like that), which we will save for another time, and crossing the California Aqueduct, which brings water in to L.A. from points east.
As always, the setting sun was gorgeous, especially over Vazquez Rocks, which we passed on the highway.
It's always a bit sad when we cross the Santa Monica mountains and plunge down in to the maelstrom of L.A., but that's where we sleep.  But not for long…hang on, folks: a big announcement is coming soon on this blog!  Please leave your comment below.
Comments
comments
Powered by Facebook Comments