Venice, Ca. is famous for its mile-long Beach and bizarre Boardwalk, but many people are not familar with its beautiful backwater, the Venice Canals.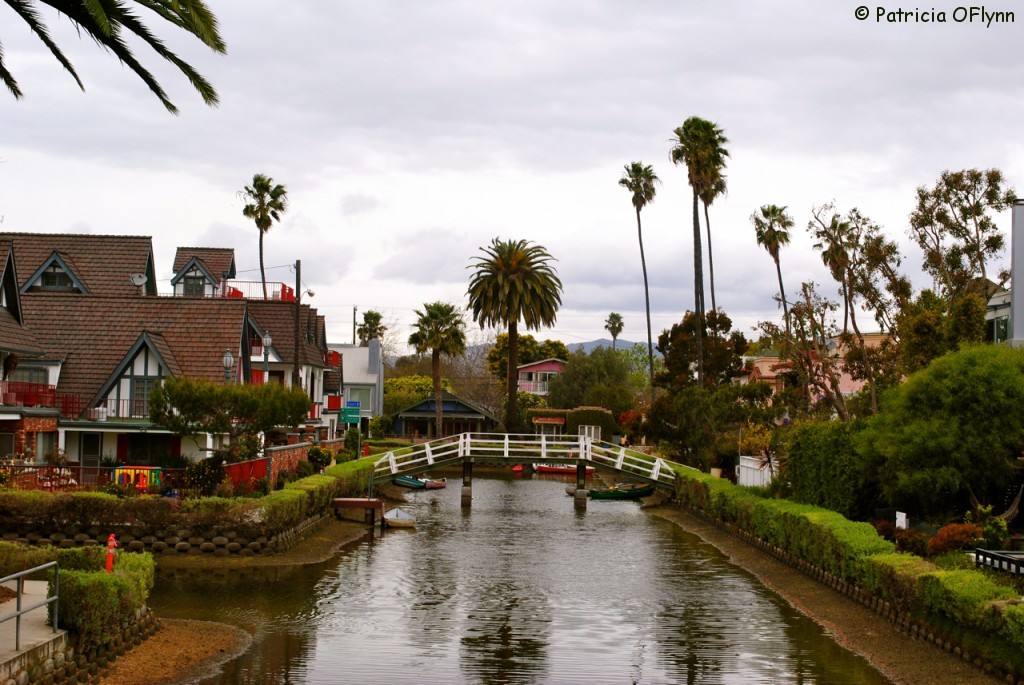 The area is indeed named after the Italian canal city, and was first developed in 1905 by architect Abbot Kinney, who was called upon to create the "Venice of America".  By 1929, most of the canals were filled in to build roads, but a few were left untouched. The waterways depreciated until 1992 when the Venice Canal Historic District was finally able to drain and restore the canals while rebuilding sidewalks and bridges.
The gondoliers and bright lights of the early 1900s are gone, but if you want to find a peaceful escape from LA the Venice Canals are perfect. These shallow channels shimmer with the reflected beauty of the eternally blue sky, as well as the charming assortment of homes that crowd upon the banks, including quaint cottages, massive Victorians, and modern duplexes.
The setting adds a pastoral touch to the otherwise congested urban landscape.  The 14 attractive foot bridges, passing row boats, and pedestrian-only paths are suggestive of Europe, a very atypical corner of the sprawling L.A. megalopolis.
Because it's only fifteen minutes from home, it is the ideal place to bring visiting celebrities, such as Biagio, David, or Melissa.   Biagio and I were fortunate enough to catch a festive Christmas parade through the area during his visit.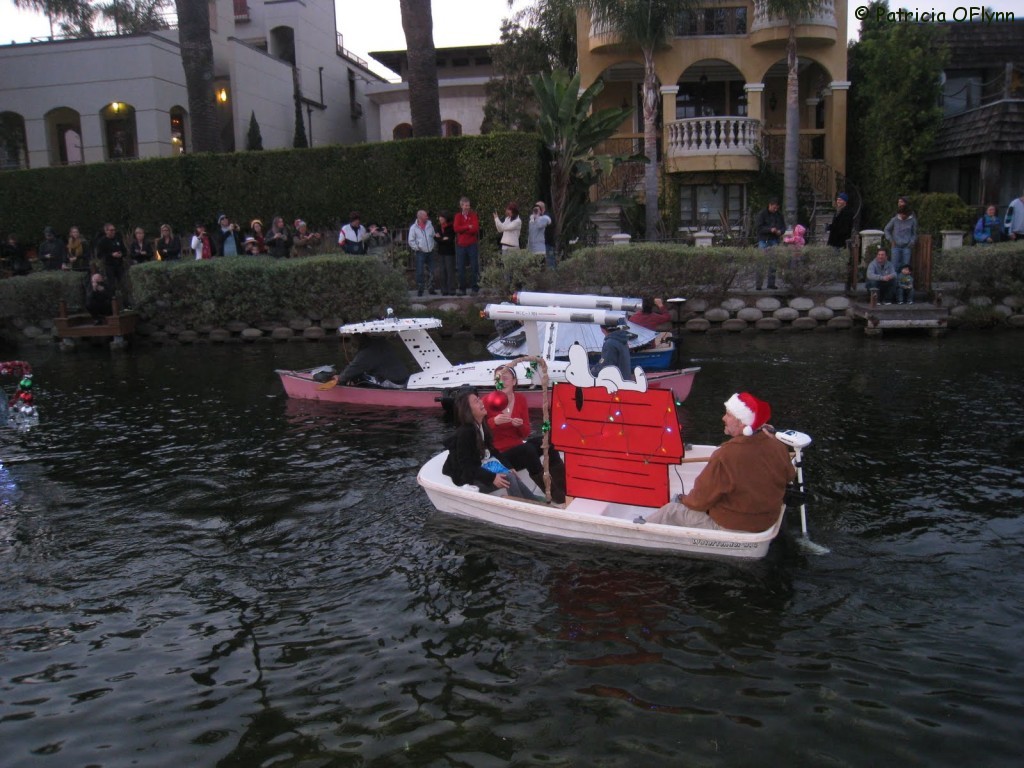 On nearby Venice Boulevard an excellent Mexican restaurant is a good place to have a drink.  The beach isn't my favorite place, as it seems tacky and seedy; I prefer the nearby footpath along Ballona Creek, with its wildflowers and shrubbery.  If you follow it to the end, there is a small park with an ocean view.  It is easy to fill a day at the Venice Canals, and just writing this makes me want to go back there yet again.
Comments
comments
Powered by Facebook Comments