Trish and Jonathan, starring in:
Return To Red Rock
I've told Jonathan many times that what makes our time in California worthwhile is our trips into the wild.  We now seem to get away about every two weeks, which is great even if it's only a day trip. A strong fondness for Red Rock Canyon State Park has stayed with me the past two months, partly because it was my first foray in to the desert, and partly just because it's a fascinating place.  Red Rock Canyon State Park features scenic desert cliffs, buttes and spectacular rock formations. The park is located  the southernmost tip of the Sierra Nevada converge with the El Paso Range. Each tributary canyon is unique, with dramatic shapes and vivid colors. 
We decided to drive out there today. Like last time, we stopped first in the town of Mojave, as it's on the way and a natural place to take care of any errands before heading in to more desolate country.   My favorite second-hand store, Mojave Thrift and Collectible, was open this time, and as we had failed to bring enough warm clothing with us, it was a perfect place to buy cheap layers for keeping us warm.   Though the shop attracts various oddballs , it is charming and dirt cheap  – Jonathan bought a sweatshirt for 89 cents and I got one for two dollars.
The park is about 30 miles north, so we didn't dally long, instead driving on.   It rained a bit, but as other parts of the sky were sunny, Jonathan said " This is good rainbow weather".   Sure enough, within moments we saw a rainbow on the horizon, though it was hard to photograph.
We arrived at the park headquarters to find the building closed, due to state budget cuts.    The park itself was open, fortunately, so we decided to hike among the red cliffs with their mysterious alcoves.  
Not another car was in the lot, so it seemed we had the wilderness to ourselves.   We saw another rainbow right after parking.  Wandering down the undulating path amongst rocky peaks, the silence was soothing, nothing was heard but the wind.  
Climbing up one sandy mound, I saw my very first jackrabbit, a large, long-eared creature that quickly bounded away. Onward we went, up and down rocks and bluffs, catching a glimpse of the highway in the distance.  Our only interruption was when four dirt-bikers went by us.
Walking in deep sand is tiring, so after 90 minutes or so, we chose to go back to the car, drive some more, and see what else we might find in the area. Seeing a sign for the Jawbone Station Visitor Center, and with no idea what to expect, we stopped in.    A very nice woman told us a bit about the area and gave us free posters, which will help fill our barren apartment.   Most important, she told us about Mr. Bob. Mr. Bob, we found out, is a 113-year-old desert tortoise that lives in a pen at the visitor center. Mr. Bob has dug a deep hole for himself within his pen and probably won't emerge until March. 
It was back to Mojave once again, to the El Jefe Baja Grill, a little Mexican restaurant that Jonathan likes.    We determined what the appeal of this spot is:  with huge, sleek wind turbines turning and shimmering on a distant hill, large mile-long freight trains constantly rolling through on the way to nowhere, and strong winds blowing large tumbleweeds across Route 14, it is a dramatically forlorn spot, and seems – to us easterners- quintessentially western.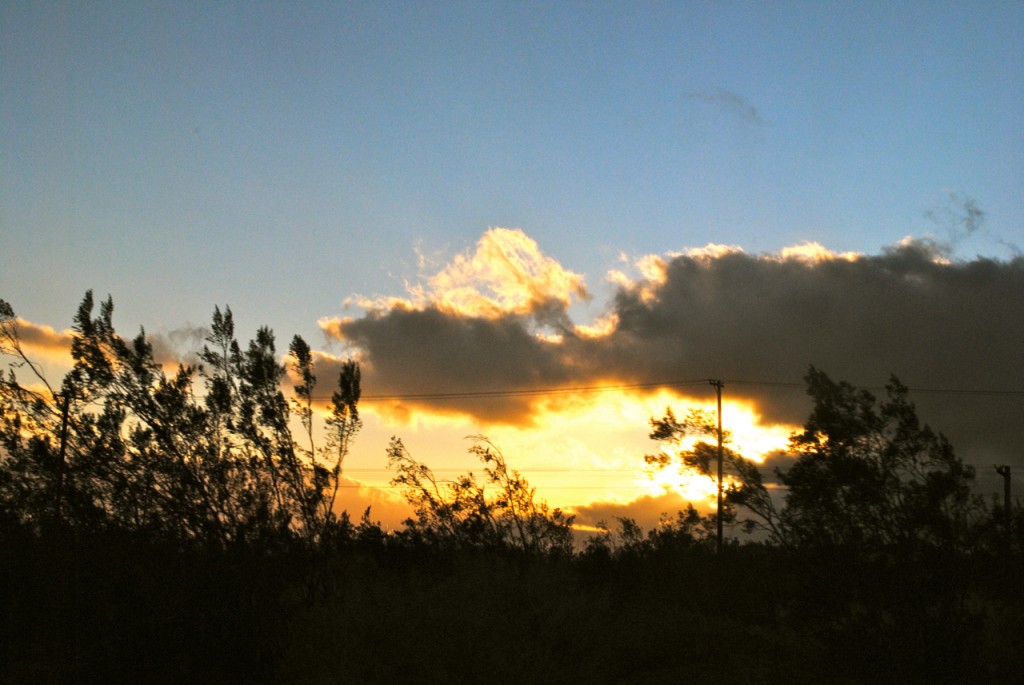 It was dark now, however, so as grand as the day had been, we had to eat and then head home. A lovely day it was, one that will keep us warm should we ever return to the snowy north.  I loved these journeys so much in these barren lands that Jonathan and I decided to become park guides and applied to Mojave, Redwood, and Yosemite National Parks.
 Please leave your comments in the Reply box below.  Please subscribe!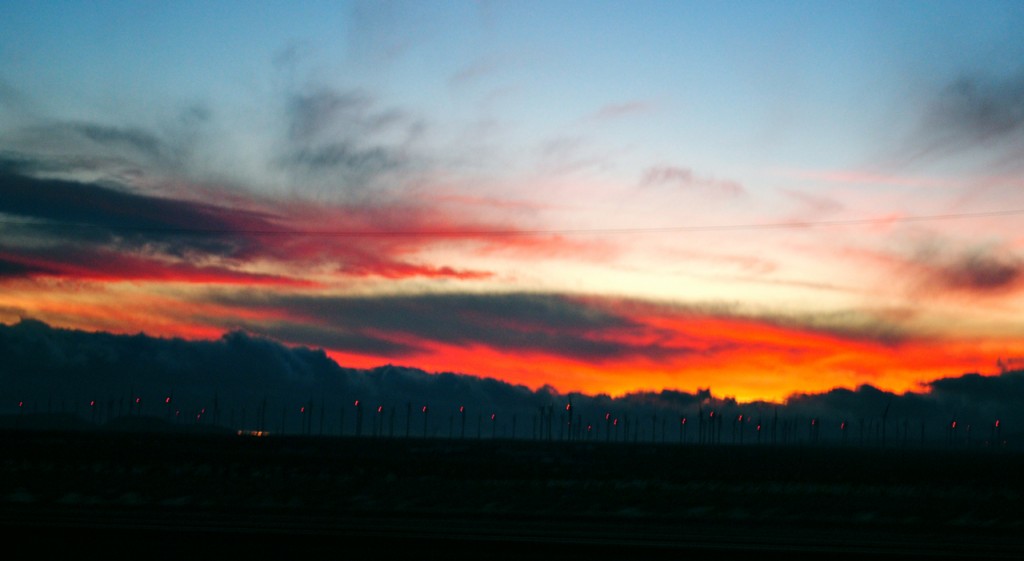 Comments
comments
Powered by Facebook Comments